Clary Anderson Arena offers freestyles sessions at different times of the day and season. Please see some of our guidelines below concerning these sessions.
In figure skating, the word "Freestyle" has more than one meaning.
A freestyle session is a practice session. Freestyles are different than public skating sessions and skaters must be able to skate at a freestyle level. This means that freestyle sessions usually don't have novice skaters on them. Pair Skaters must do freestyle. Ice dancers need freestyle experience to do the complicated freestyle moves that are in free dancing.
All freestyle skaters must have their own skates. Any coaches that are brought by students must have insurance and pay a commission to the arena. Figure skaters must pay for a freestyle session before stepping onto the ice. NO stopping, sitting, or standing on the ice is permitted. If a skater needs to rest, he or she must go as close to the rail as possible or step off the ice. Skating with electronic music devices and headphones are not permitted on freestyle sessions. Parents are not allowed to coach students on the ice or from the boards during freestyle sessions; only coaches approved by an arena or club are allowed to teach on freestyle sessions.
If you have any questions or need more information concerning our Freestyle Sessions please contact us at 973-744-6088 or email us at info@claryandersonarena.com.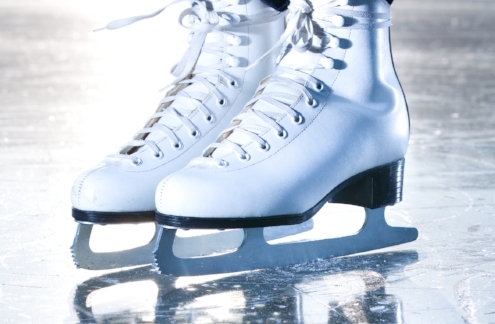 Session $15.00 per person
10 Session pass $100.00